The License information page shows details of the current license status and lets you reactivate your license if any changes have been made.
In the Products section, under Features, you can see which consumers you are able to use, and which type of instructions you can run according to their prefix pattern. Available consumers and prefixes are listed below under License requirements for consumer applications.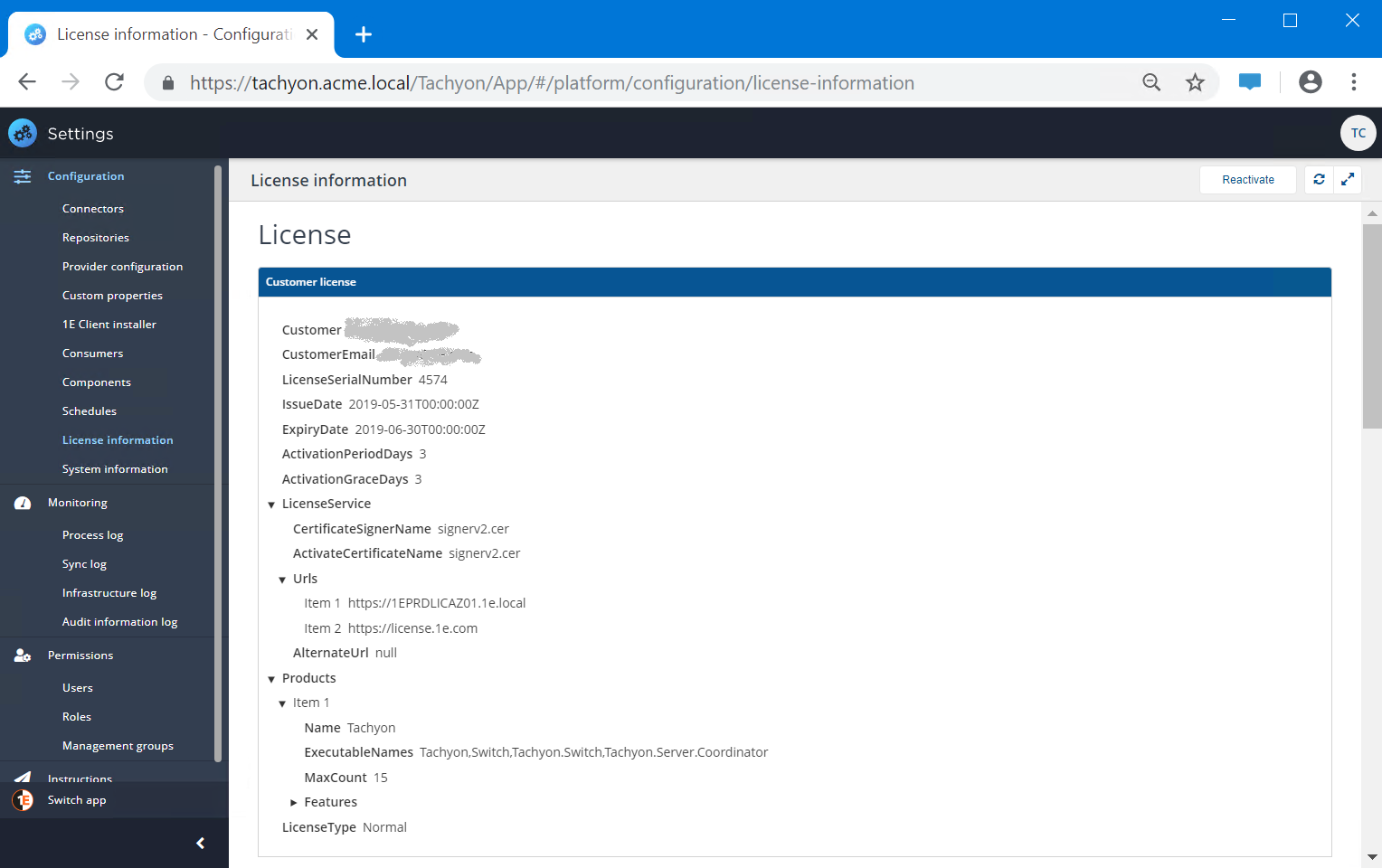 You can reactivate a license after it has been updated by 1E by clicking the Reactivate button. It takes a few minutes to retrieve the new license information and the page caches its displayed information for around 10 minutes. After this time you can update the view by clicking the Refresh button, which updates the information displayed on the page and in the lower right-hand corner of the browser.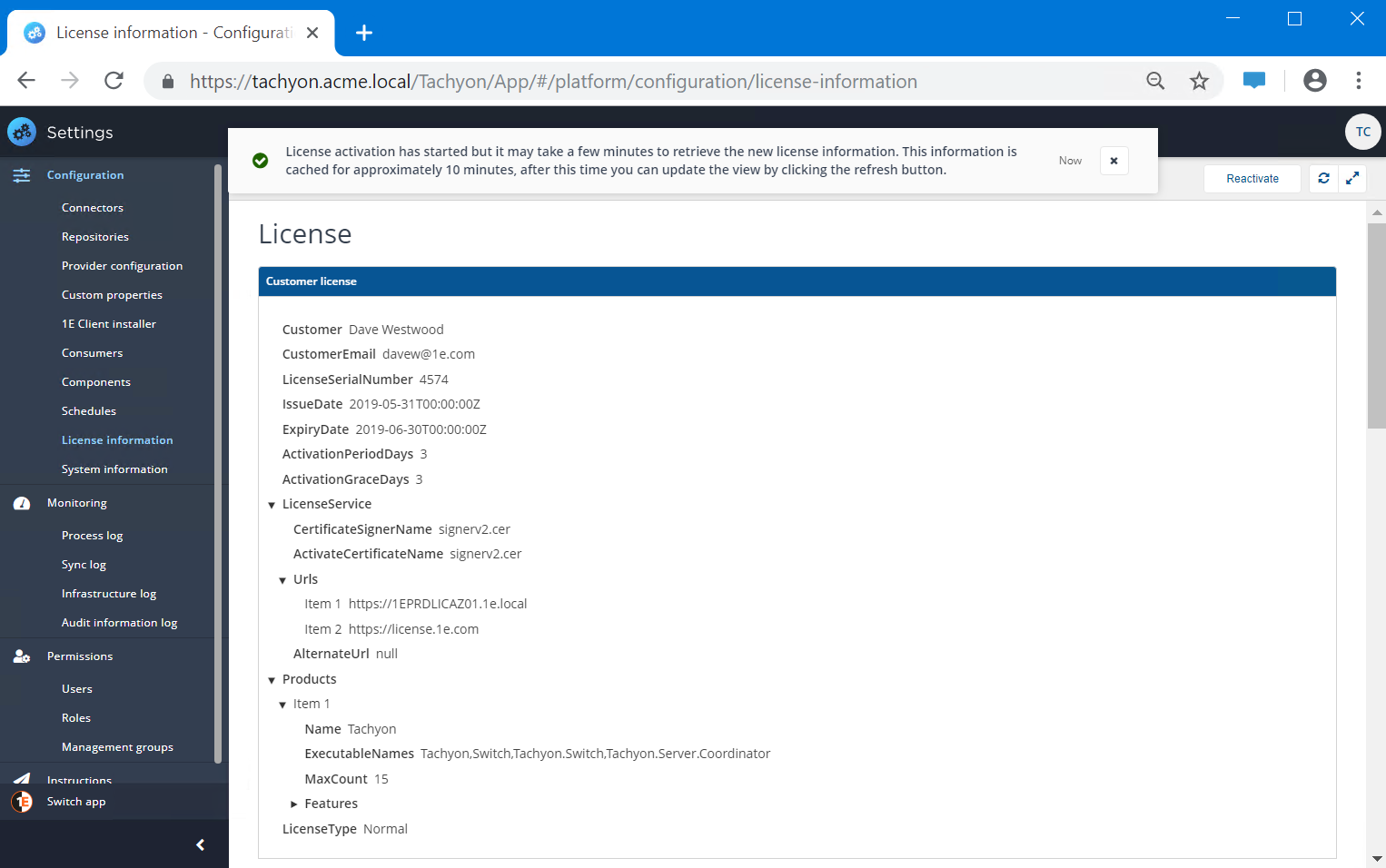 License requirements for consumer applications
For any application, tool or feature to use instructions, its consumer and prefix pattern must be registered in your license.
For full details about the License requirements for consumer applications, refer to License requirements.