User Summary shows data captured from sources such as Configuration Manager, Big Fix, and vCenter if you have them configured.
The dashboard is refreshed (recalculated) when the page is opened or the page is refreshed in the browser.
The User Summary page shows a list of active users gathered using the Configuration Manager software inventory.
In the top right of the page in line with the screen title, there is a dropdown showing Default Inventory. If you have configured more than one Inventory they will be available to choose from here.
You can also customize which fields are displayed on the page by using the Choose Columns control.
Note
You can choose which columns are displayed in some detail tables to increase readability. On pages where you can pick the displayed columns you'll see a new control like the one below:

To find out more about this feature refer to Choosing the columns displayed in reports.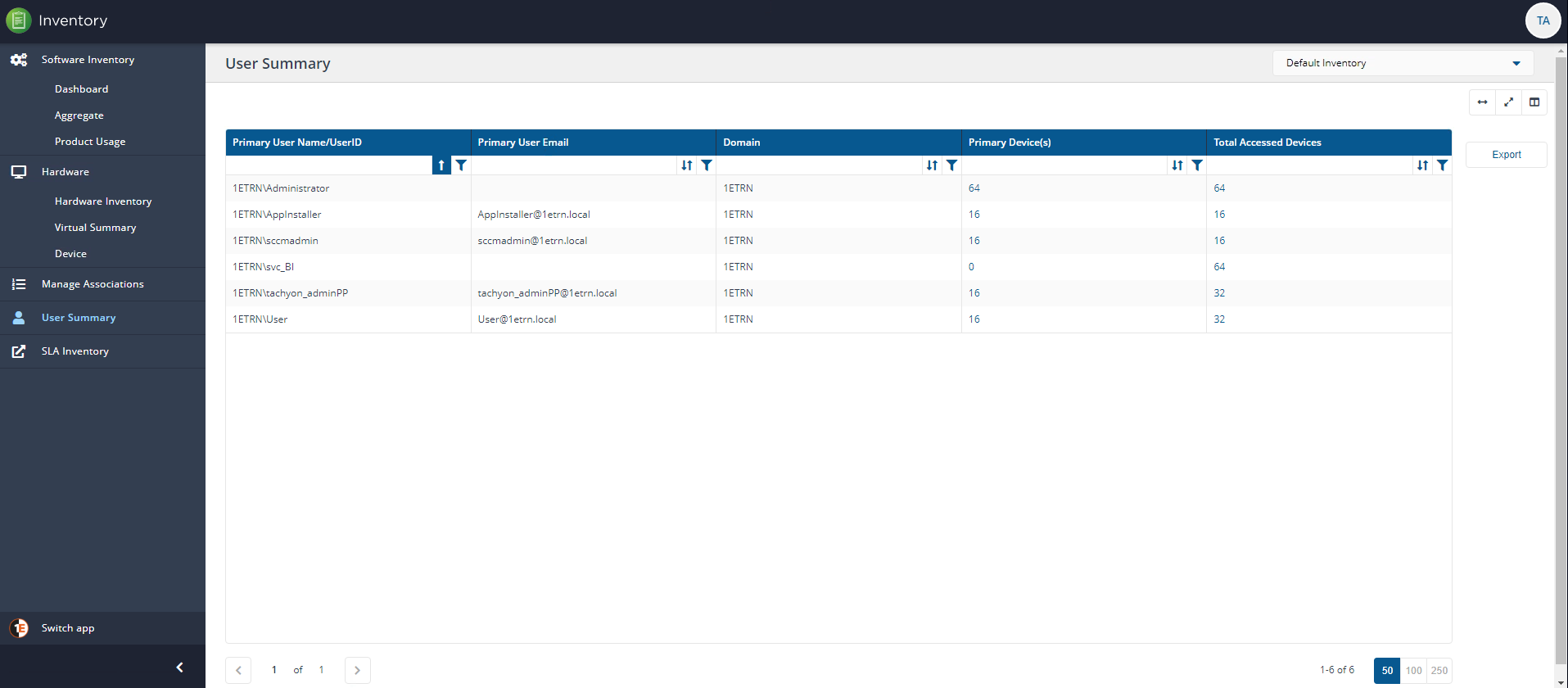 You can use the Export button to export currently displayed data in a downloadable report.
When you click on the Export button, you'll see the Export popup. You can choose which columns to export in the same way you can choose columns to display in the main report panel.
The report is exported in a .TSV format, for example, InventoryProductUsage_20200813120506.tsv. The file is exported and downloaded to the default location for the browser you are using.